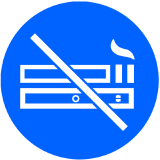 The Ask, Advise, Refer to Quit Don't Switch training is based on the CDC's Ask–Advise–Refer model, and utilizes updated tools and strategies for conducting an effective brief tobacco intervention for patients that use tobacco products. This training promotes evidence-based, proven-effective cessation strategies and reviews the seven FDA-approved quit medications currently available.

Tobacco Basics is a free, one-hour online course including five learning modules designed to lay the foundation in understanding the toll of tobacco use in the U.S.
The FACT Orientation is a free, interactive online learning course for adults involved with Wisconsin's FACT groups. This course is ideal for FACT Adult Advisors, staff of Wisconsin's Tobacco-Free Alliances, and other adults who provide support to FACT youth. This course takes about 30 minutes to complete.